COMPETITION


Presents
Hiroshima Animation Season 2022 Competition
Two competitions where the world's
top-class animations gather
Hiroshima Animation Season holds two competitions: the Pan-Pacific and Asia Competition and the World Competition, as a place where the latest animation from around the world, with a focus on the Pan-Pacific and Asia area, will be gathered and screened for audiences. Both competitions accept feature films and short films together, and the World Competition will be held in a unique way, with each genre of film competing against one other.
PROCESS
The Grand Prix from both competitions will be decided by the following selection and judging process.
1. Selection
All submissions will be screened by the selection committee members to determine the selection for the two competitions: Pan-Pacific and Asia Competition and World Competition.
2. Preliminary Judges
For the World Competition, the judges will be assigned to each category and will conduct a screening and discussion to determine Best Film in each categories. The award winners will be announced on July 2 (tentative) and the award ceremony will be held on August 17, at the opening ceremony of Hiroshima Animation Season 2022.
3. Judges during the Festival (August 17 to 21)
The international jury of Pan-Pacific and Asia Competiton will have a screening and discusstion during the festival period and decide the winners. For both the "Pan-Pacific and Asia" and "World" competitions, special juries consisting of Hiroshima citizens and experts will judge the films during the festival and select the winning films (Special Jury Awards). Audience vote will select (Audience Award). The award-winning films will be announced and presented at the Closing Ceremony on August 21.
4. Grand Prix
The two artistic directors will select one film that symbolizes this year's festival from among the award-winning films selected in the process of 2 and 3 as the Grand Prix. The Grand Prix will be announced and awarded at the Closing Ceremony on August 21.
Pan-Pacific and Asia
Competition
For the Pan-Pacific and Asia Competition, works produced in Asia and the countries and regions bordering the Pacific Ocean will be selected and judged without distinction as to length, such as feature-length or short films. A jury composed of international animation professionals will determine the award winning films.
Jury Members
To be announced
World Competition
The World Competition is open to works produced around the world, and selection and judging will be conducted according to categories established by the genres, without distinction as to length (feature, short, etc.). The jury members will be a mixture of members of the selection committee, animation professionals, and people involved in culture and the arts in Japan, and will aim to evaluate the films from a broader perspective while taking into account the context of animation history.
Jury Members
Allegories Nowadays

This category is for fiction-based works.

Arthur Binard

Hiroko Sebu

Shizuka Miyazaki

A Slice of Society

This category is for animated documentary and the films with social issues.

kiki sugino

Asako Fujioka

Honami Yano

Adventure in Storytelling

This category is for works that pursue and invent new ways of storytelling unique to animation.

Min Tanaka

Yuki Harada

Sarina Nihei

Visual Poetry

This category is for poetic animation films.

Jung-Yeon Ma

Daito Manabe

Koji Yamamura

The Spark: Films for Children

This category is for works for children.

Shiriagari Kotobuki

Yukiko Hiromatsu

Ryotaro Miyajima
AWARDS
Pan-Pacific and Asia Competition
The jury members decide Best Film and Jury Award.
World Competition
The jury of each category decides Best Film in each category.
In addition to it, a member of the juries can also award individual prizes.
Prizes by Special Juries
Audience Prize
Hiroshima Citizens' Prize
and others (to be announced at a later date)
SELECTION TEAM
Koji Yamamura (Animation Filmmaker / Professor of Tokyo University of the Arts)
Shizuka Miyazaki (Animation Filmmaker / Associate Professor of Hijiyama Junior College)
Ryutaro Miyajima (Animation Filmmaker)
Honami Yano (Animation Filmmaker)
SUBMISSION
Hiroshima Animation Season 2022
Pan-Pacific and Asia Competition
World Competition
Submission guideline [ PDF ]
Submission period: Jan 7th to Feb 28th, 2022
You can submitted your films via our official form or via filmfreeway
Official Submission Form (Closed)
Film Freeway (Closed)
The following works were selected
from among 2,149 entries from 86 countries and regions.
Pan-Pacific and Asia Competition
Selection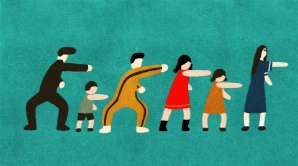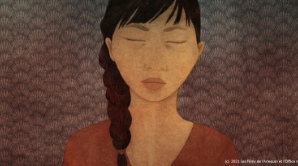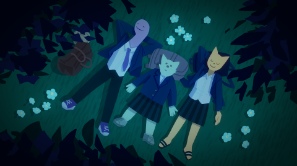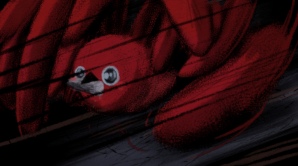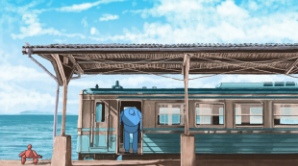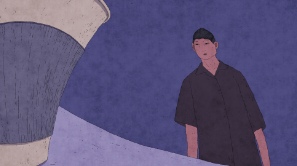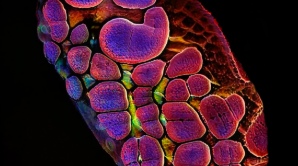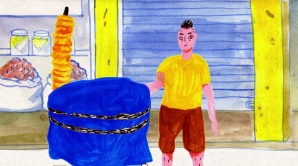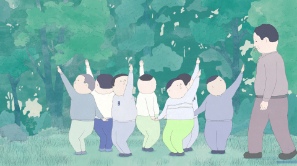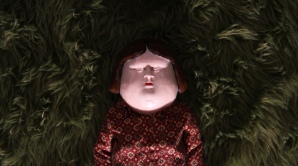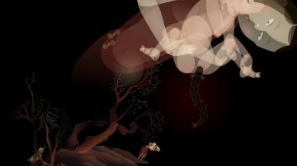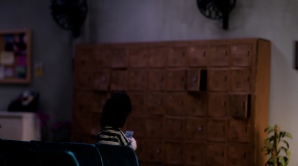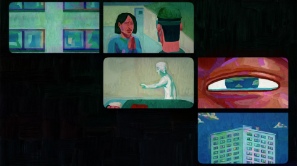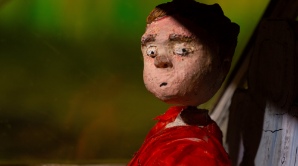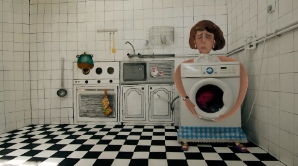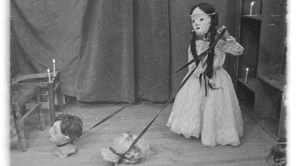 World Competition
Selection
Allegories Nowadays

Tiger is Strolling Around

Anastasiia Falileieva

Ukraine

Reduction

Réka Anna Szakály

Hungary

Helfer

Anna Szöllősi

Hungary

In the Mountains

Wally Chung

United States

PRINCE IN A PASTRY SHOP

Katarzyna Agopsowicz

Poland

Confessions of an English Ant-Eater

Alex Crumbie

United Kingdom

A Story for 2 Trumpets

Amandine Meyer

France

Skinned

Joachim Hérissé

France

When You Get To The Forest

Eric Power

United States

A Slice of Society

Salvia at Nine

Jang Nari

Korea

All Those Sensations in My Belly

Marko Dješka

Croatia

Mom, what's up with the dog?

Lola Lefevre

France

Precious

Paul Mas

France

I'm Late

Sawako Kabuki

France, Japan

Holy Holocaust

Osi wald, Noa Berman-Herzberg

Israel

The House of Loss

Jinkyu Jeon

Japan, Korea

Silver Bird and Rainbow Fish

Lei Lei

United States, Netherlands

Adventure in Storytelling

Regular

Nata Metlukh

United States

Backflip

Nikiita Diakur

Germany

3 geNARRATIONS

Paulina Ziółkowska

Poland

The blind writer

Georges Sifianos

Greece

My Father's Damn Camera

Milos Tomic

Slovenia

The Primitives

Genadzi Buto

Belarus

In the Big Yard Inside the Teeny-weeny Pocket

Yoko Yuki

Japan

Darwin's Notebook

Georges Schwizgebel

Switzerland

Swallow the Universe

Nieto

France

Visual Poetry

Intermission

Réka Bucsi

Hungary

Promised Land

Andrea Pierri

Italy

Deforming after Transforming

Fukumi Nakazawa

Japan

Clockwise

Toni Mitjanit

Spain

Zoon

Jonatan Schwenk

Germany

Archipel

Felix Dufuour-Laperriere

Canada

The Spark: Films for Children

Giuseppe

Isabelle Favez

Switzerland

Spinning

Tzu-Hsin Yang (Cindy Yang)

Taiwan

In Nature

Marcel Barelli

Switzerland

Miranda! - El arte de enamorarte

Dante Zaballa

Argentina

François Couperin. The Alarm Clock

Natalia Ryss

Russia

A Town Called Panic: The Summer Holidays

Vincent Patar, Stéphane Aubier

France, Belgium
winners