FESTIVAL
The Hiroshima Animation Season, the main project of the Media Arts Division of the Hiroshima Festival which will be held for the first time in August 2022, is a new animation film festival that showcase animation from around the world, with a particular focus on the Pan-Pacific and Asian regions. The festival was named in the hope of making Hiroshima's summer a season for experiencing diverse animation from around the world.
The festival has three pillars: "Academy" for nurturing and learning from each other, "Competition" for competing using artistic expression, and "Awards" to honor and evaluate the artists. The Academy project starts in April 2022 mainly for Hiroshima citizens and this includes the Artist in Residence project which begins in May 2022, inviting outstanding animation artists from around the world to create works in Hiroshima City.
We hope to provide opportunities not only for local citizens but also for visitors from Japan and abroad to experience the richness of animation culture, and to nurture the next generation through media arts, including animation. We look forward to your participation.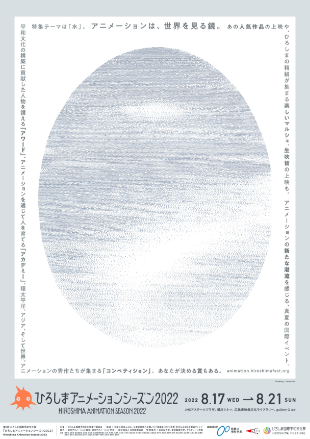 MAIN VISUAL
The main visual for Hiroshima Animation Season 2022 was created by Hiroshima-based drawing artist shunshun. The theme of Hiroshima Animation Season 2022 is water, and the shape of the egg represents the birth of a new film festival.
Profile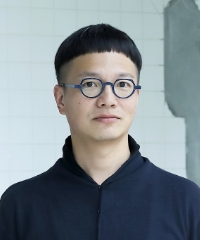 drawing artist
shunshun
The gentle sea where the sun shines brightly,
the beautiful rain that pours down to the earth,
gentle starlight twinkling in the night sky...
I depict these scenes that touch my heart by hand-drawing each line one by one carefully.

Born in Kochi and raised in Tokyo. Started his career as an architect and then became a drawing artist.
Moved to Hiroshima in 2012.

His works include...
Promotional visual for the second half of NHK's TV series "Welcome Home, Monet" (Poster)
Tokyo National Museum/Open-Air Cinema at the Museum (Poster)
21st Century Museum of Contemporary Art, Kanazawa / Open Marubii (Poster)
Tsubaki Stationery Shop / Cover illustration for a book by Ito Ogawa (Artwork)
KIRO Hiroshima / THE SHARE HOTELS artwork (Artwork)
etc.
HP
CHARACTER
We have a character that celebrate the birth of the Hiroshima Animation Season. Its name is Carp Star. It has a mysterious shape, like a carp, one of the symbols of Hiroshima City, or like a star twinkling in the night sky. It loves watching animation and listening to music. Its twin-like character resides in the sister event Hiroshima Music Session... The creator is Koji Yamamura, one of the artistic directors of the festival.
TEAM
The Hiroshima Animation Season 2022 is run by the following members with the help of many other supporters.