GOLDEN CARPSTAR
What is Golden Carpstar?
The "Golden Carpster" is a unique award established by the new animation film festival "Hiroshima Animation Season". The award will be presented to an individual, group, or organization in the Pan-Pacific and Asia region that has made significant achievements during the two-year period from 2020 to 2021, and will be selected based on their past career and other factors.
Carpstar = The mascot character of the Hiroshima Animation Season, designed by Koji Yamamura, one of the artistic directors of the Festival. The character is a combination of the "carp," which is familiar to Hiroshima citizens, and a twinkling star.
Selection Criteria
Individuals or organizations that, through their activities (mainly from 2020 to 2021, but also including activities before that date), will make a significant contribution to the animation community and have a social impact (or can be considered as a model for the realization of a peaceful society). The overall evaluation will be made with particular emphasis on innovation, internationality, diversity, pioneering spirit, and continuity.
Selection Process
Based on over 60 pages of recommendation documents compiled by a research team of experts in various fields organized by the Hiroshima Animation Season and a list of recommendations from recommendation committee members in the Pan-Pacific and Asia region, the selection committee decides the winners.
Golden Carpstar Selection Committee
Nobuaki Doi (Producer, Media Arts Division, Hiroshima Festival)
Koji Yamamura (Director of the same division of the festival)
Shizuka Miyazaki (Director of the same division of the festival)
Koji Takase (Animation Critic) *Only for the Japanese winners
Research Team (Japan)
Koji Takase (Animation Critics: team reader, in charge of Feature, Series, Staff, Online)
Daisuke Tanaka (Editor-in-Chief of tampen.jp: in charge of short films)
Masashi Koide (Professor at Tokyo Zokei University: in charge of academics)
Tadashi Sudo (Journalist: in charge of business)
Mederu Kiritori (Critic: in charge of exhibitions)
Recommended Members (International)
[East Asia]
Choi Yu-jin(Secretary General of Korea Independent Animation Association,
Indie Ani-fest Festival Director / Korea)
Zhu Yantong (Feinaki Beijing Animation Week Artistic Director / China)
Wang Chi-sui (Taichung International Animation Festival / Associate Professor, National Taipei University of the Arts / Taiwan)
[Southeast Asia]
Leong Puiyee (Senior Manager, Objectifs Centre for Photography and Film / in charge of Southeast Asia)
[West Asia]
Sekhar Mukherjee (Professor, National Institute of Design, India / India)
Amir Houshang Moein (Animation Artist / Iran)
[Oceania]
Malcolm Turner (Director, Melbourne International Animation Festival / Australia)
[North America]
Marco de Blois(Curator of Animation, Cinematheque Quebecois / Canada)
Alex Dudek de Wit(Journalist / Translator / UK)
[Latin America]
Alejandro R. González (Director of ANIMA - Córdoba International Animation Festival / in charge of all Latin American countries)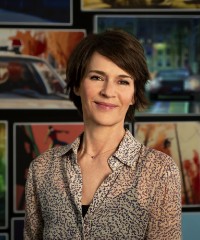 As president, Sony Pictures Animation, features and series, Kristine Belson is responsible for spearheading the studio's strategy and growth as well as overseeing the development and production of all theatrical, serial and short form content on the Sony Pictures Animation slate.
In 2018, Sony Animation released "Spider-Man: Into the Spider-Verse," the critically-acclaimed, visually groundbreaking film that went on to win the Academy Award® for Best Animated Feature. The following year, the studio collaborated with filmmaker Matthew A. Cherry on the short film "Hair Love," which won the Academy Award® for Best Animated Short.
Sony Pictures Animation's past releases include the mouth-watering "Cloudy with a Chance of Meatballs" and monster comedy "Hotel Transylvania" film series. The studio's latest releases include the action comedy "The Mitchells vs. The Machines," which was nominated for an Academy Award, "Vivo," Sony Pictures Animation's first-ever animated musical, featuring all new songs from Lin-Manuel Miranda, and "Hotel Transylvania: Transformania," the fourth installment of the beloved franchise. In 2023, the studio plans to release the much-anticipated theatrical sequel, "Spider-Man: Across the Spider-Verse," and launch two animated series: "Agent King" with Netflix and "Young Love" on HBO Max.
Belson joined Sony Pictures Animation in 2015 after spending nearly a decade at DreamWorks Animation, where she produced the Academy Award-nominated animated feature "The Croods." Belson also served as Executive Producer of the Academy Award®-nominated film, "How to Train Your Dragon."
Belson joined DreamWorks Animation with over 15 years' experience developing and producing live-action and animated films for the Jim Henson Company, Columbia Pictures, Turner Pictures, and 20th Century Fox.
Award motivation
"Spider-Man: Spider-Verse" and "The Mitchells vs the Machine" reminded the world that not all Hollywood animated features need to look alike, thanks to their bold and unique visual styles. Belson believes that we will see more adult-oriented animation in the near future, as viewers' attitudes become more open to a wider range of animated expression in the wake of the Corona disaster. If that trend does come, Sony Pictures Animation would lead.
Hollywood animation continues to occupy the number one position in the world in terms of size and influence. While many new trends are emerging in the industry, Sony Pictures Animation's practices are providing guidance to many creators by showing that animation can be more diverse.
"Spider-Man: Spider-Verse" and "The Mitchells vs the Machine" are examples of the rich storytelling that visual innovation can enable. The films, which also have a popular appeal, contribute to nurturing the rich sensitivities of children around the world.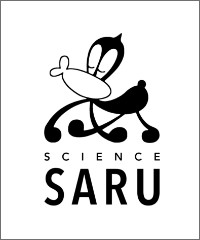 Science SARU is an animation production company founded by Masaaki Yuasa and Eunyoung Choi in 2013. Committed to nurturing new talent and implementing cutting-edge creative technology, the company has produced projects across different mediums, including television broadcast, theatrical release, and digital streaming. Some of Science SARU's most well-known works include the internationally-acclaimed films The Night is Short, Walk On Girl (2017) and Lu Over the Wall (2017), the latter of which was the recipient of the Annecy International Film Festival's Cristal Award for Best Feature Film. The studio's works for television and streaming have included the hit series DEVILMAN crybaby (2018) and Keep Your Hands Off Eizouken! (2020). The company's most recent series, The Heike Story, was released to advance streaming in 2021, with its TV broadcast in 2022 garnering critical acclaim. 2022 will see a number of other projects released as well, starting with the theatrical release of Inu-Oh, and followed by the TV broadcast of the series Yurei Deco in July, and the theatrical release of Tatami Time Machine Blues in September.
Award motivation
"Keep Your Hands Off Eizouken!", "Japan Sinks: 2020", "Inu-oh" and "The Heike Story"…All of her works have been highly acclaimed and talked about worldwide. Since the studio's establishment, it has continued to renew and present new possibilities for Japanese animation.
Science SARU, headed by Korean-born producer Choi Eunyoung, is a very unique "multinational" production studio in the Japanese animation industry, with staff from Europe and other countries. The studio also pursues unique visual expression by building a production system that utilizes Adobe Flash (now Animate), which is not common in Japan and is also working to improve the working environment.
The projects "The Heike Story" and "Inu-Oh" are based on the Japanese classic novel Tale of the Heike (and related works), but present a new form of "historical" animation. This approach encourages viewers to focus on what has been obscured by the larger history and broadens their perspectives.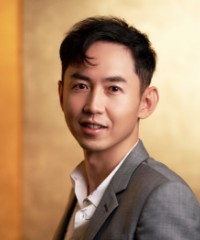 An independent Taiwan animation director whose works often explore the dark side of human nature and are filled with horror and suspense. His films have captured attention in many international film festivals. Meat Days (2006) was nominated in the Pusan International and Hiroshima Animation Film Festivals. The Present (2014) was nominated for the Sundance Film Festival and was awarded Best Animated Short Film at the San Diego Asian Film Festival. He collaborated in the production of No. 7 Cherry Lane (2019) which won Best Screenplay at the Venice International Film Festival. Night Bus (2020) was awarded Best Animated Short Film at Sundance Film Festival, Grand Prix Best Short Film at Animafest Zagreb, received Public Prize at Ottawa International Animation Film Festival and was nominated for Best Short Subject at the Annie Awards.
Award motivation
Joe Hsieh is a filmmaker who has been continuously creating and presenting works in the "horror" genre. 2020's "Night Bus" is his masterpiece and has been extremely well received at film festivals around the world.
Joe Hsieh's films are not only horror as a form of entertainment, but also offer a deeper look into the darker desires hidden in human beings and the social structures that create such emotions. While there are few artists who continue to create horror works in animation, and it is not a flourishing genre, Joe Hsieh's work expands the possibilities of animation expression.
Joe Hsieh is a representative of Taiwan's animation scene, which has been on the rise in recent years. In particular, his continuous production of high-quality works in the unique genre of horror animation may serve as a model for future generations of animators.
Although horror is often seen as a B movie, the horror element in Joe Hsieh's films is an excellent commentary on the dark emotions that we all have, the social systems that create those emotions, and the universal nature of human beings themselves.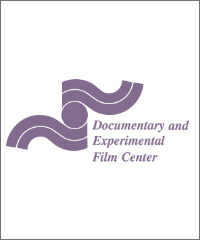 Documentary and Experimental Film Center (DEFC)
Iran
Documentary & Experimental Film Center (DEFC) DEFC (Documentary and Experimental Film Center) is the main center for production, distribution and promotion of documentary, animation and experimental films in the Middle East. Documentary and Experimental Film Center (DEFC) is producing a documentary that will chronicle the history of animation in Iran.
DEFC, for more than three decades, is the pioneering Iranian entity that produces documentaries, animations, experimental and feature films as one of the most notable production companies in the Middle East.
The publication of two quarterly magazines, "Cinema Verite" and "Cinema Animation," Holding weekly screenings, organizing workshops related to documentary cinema and animation, etc., are other activities of DEFC.
DEFC provide film festivals, film markets, TV Channels, theaters, universities, institutes and other organizations, which are interested in Iranian fiction, documentary, animation, experimental and feature films.
All of our films are available on Vimeo for viewing; our films have been selected at many international film festivals and markets.
We are also interested in co-production in for producing documentary and animation films.
Documentary & Experimental Film Center (DEFC) organizes "Cinema Vérité" Iran International Documentary Film Festival, in Tehran- Iran.
The festival tries to express the relationship between reality and truth through documentary films.
Our websites:
www.defc.ir
www.irandocfest.ir
Award motivation
DEFC has contributed to the diversification of the film industry in Iran through its continuous involvement in the production of art films, animations, documentaries, and experimental films. The continuous activity over the past 30 years has provided an extremely useful model not only in Iran but also internationally.
The Center's work is not limited to film production, but also includes the organization of film festivals and the production of publications, thereby preserving the local film culture and promoting it into the future.
The Fourth Wall (2021, animated short film), produced by the Center, won the Grand Prix in the Animation Division of the Japan Media Arts Festival, as well as numerous other awards at film festivals around the world. It is a notable achievement in discovering new Iranian talent and connecting them to the world. Director Mahboobeh Kalee was also selected as an invitee for the "H-AIR Hiroshima Artist-in-Residence," a project within the Hiroshima Animation Season 2022.
The Center's production of "The Fourth Wall" has become one of the most important short animation films of the past few years, not only in Iran but also internationally. The technique of telling a family story by moving an entire kitchen room expands the range of stories that can be depicted only by animation.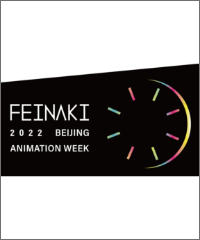 Feinaki Beijing Animation Week
China
An event curated from the eyes of animation artists, a screening journey to explore poetry and inspiration, with audience together we create a garden for our mind.
Feinaki Beijing Animation Week is an animation event curated by the internationally well connected Chinese animation artists, researchers and curators who frequently travel between animation festivals across the world. The event was established in 2019 and has been held 3 times by 2021. "Feinaki" is the transliterated spelling of the Phenakistoscope's Chinese name "费那奇镜(Feinaqi Jing)", a name born from the cultural adaption of Chinese animation enthusiastics.
We dedicate our effort to inspire and encourage animation artists, present their works for the purpose of continuous exposure and becoming more internationally received, as to promote a more prosperous national ecosystem for animation creatives. We provide high quality screening events and professional yet friendly communication environment, to give young artists opportunities and rewards.
In addition to that, we set our task to invite the hottest and latest animation artworks from the world to China, updating annual classics at the frontier of animation development to the Chinese audience, truly bond the world and China together in love of animation.
Award motivation
Currently, China's animation industry is enjoying a great deal of momentum and is gradually gaining recognition worldwide. On the other hand, the presence of Chinese artists who produce works on an individual basis is also increasing day by day. The animation event Feinaki, which started in 2019, keeps promoting the international momentum of the animation situation in China. It provides an opportunity to showcase a variety of animation in China and serves as a venue for Chinese artists to present their work. It also serves as a showcase for outstanding works made in China to promote the international film festival scene.
It also provides commercial exposure for animators of various styles through its involvement in the production of the children's animated feature film "To the Bright Side".
The festival also promotes international exchange by increasing the possibility of showing foreign films in China, as well as by spreading the work of Chinese artists internationally as much as possible and making it accessible to people from different cultures.
In addition to holding events in Beijing, the festival actively conducts screening tours in various locations in China, providing opportunities for people to experience a wide variety of animated films.
Through its international network, the festival has shown young filmmakers that they can build their careers not only in China but also abroad, thereby broadening their range of options.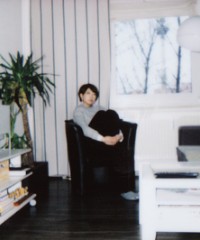 Born in 1984 in Towada City, Aomori Prefecture, Japan. She creates sensuous animations using body parts and familiar objects as motifs. Her works have been screened and awarded at numerous film festivals in Japan and abroad, including the Japan Media Arts Festival's Animation Division New Face Award ("Futon") and Cannes Film Festival's selection (Director's Fortnight) for the Short Film Competition ("Anxious Body").
Award motivation
In 2020-21, two of her films won international acclaim: the VR animation "Otawamure" won Best VR Film at the 2021 Zagreb International Animation Film Festival, and the animated short "Anxious Bodies" won more than 10 awards worldwide including Best Non-Narrative Film at the Ottawa International Animation Film Festival, and has been selected for numerous other festivals. The overwhelming recognition in the field of short films during the period under review contributed to the promotion of animation in Japan.
While the development of hardware and software has led to an increase in the number of artists producing animation on an individual basis here in Japan, few are able to continue to do so on an ongoing basis. Under such circumstances, Mizushiri's career serves as an ideal form of activity for the construction of the career of an individual artist in Japan.
The unique focus on "the everyday body and the restoration of its senses" has a message that leads to "the maintenance of (physical and mental) health," an important aspect of the human condition.