The main visual is now unveiled.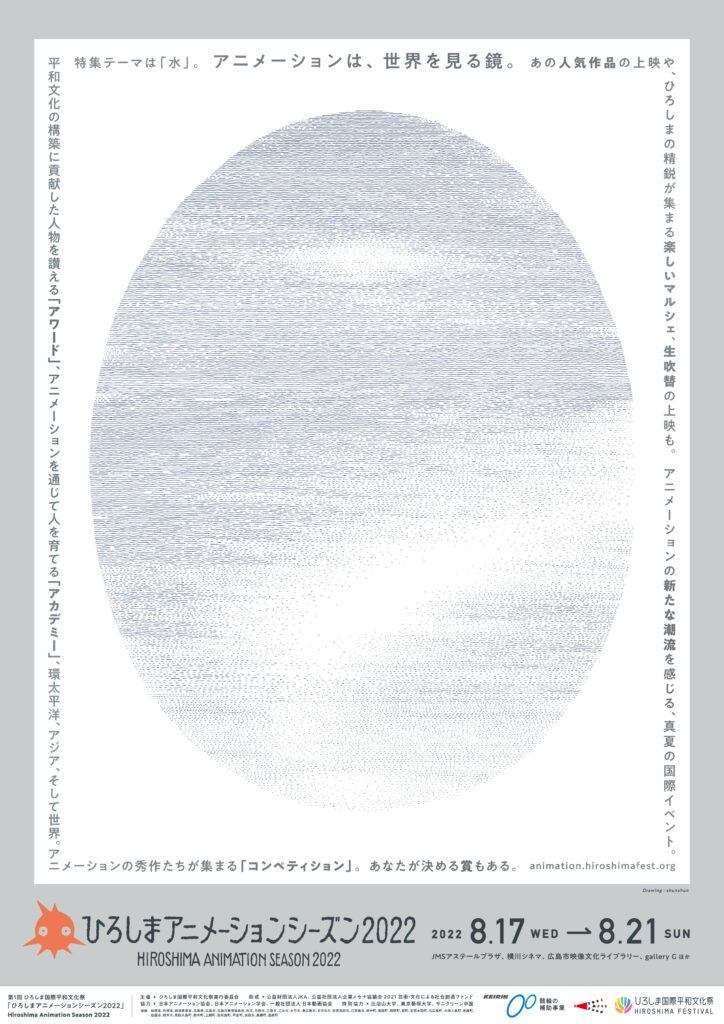 The drawing is by Shunshun, a Hiroshima-based drawing artist.。

The motif of "water," which is the theme of the Festival this year, and the anticipation of the birth of a new film festival, were expressed in the shape of an "egg".

Posters featuring the main visual will be displayed in Hiroshima City and other locations across Japan.